Be still my Target heart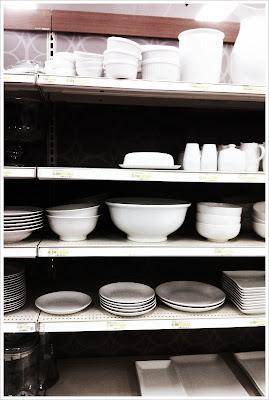 Gorgeous (and inexpensive) as these clean whites are from Tar-jay,
there is just something off.
It isn't as fun to collect all sorts of white kitchenware
when you can just buy it in bulk from CB2 or, now, Target.
Although they did have a pitcher for under $15 that I might not be able to live without.
Might
not.
Loving b3HD?
Have a life and can't view the whole blog in one sitting?
Then stalk us already!
Scroll down, join the site and Become a follower!!
Promise not to stalk you back.
Unless you want us to.